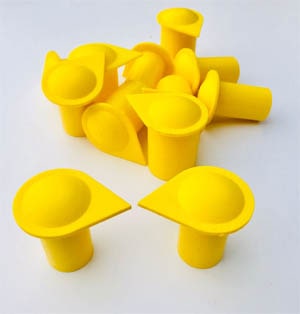 Dustite
The Dustite combines a loose wheel nut Indicator with a dust cap, for use on wheels with trims and recessed wheel nuts. Like the Checkpoint, Dustites indicate loosening of wheel nuts and include a wheel overheating function. They offer additional benefits that come with a wheel nut cap for protecting the nut from weathering, corrosion and general road damage.
Checklink
The Checklink is a wheel nut retainer and provides users with a level of safety by reducing the severity of the wheel nut loosening and preventing the wheel nut from backing away from the wheel hub completely.
For More information about our product range, please use our contact us page to make an enquiry.